2023: "Tinubu has 5 Children from 4 different Women" – Dino Melaye replies Oshiomhole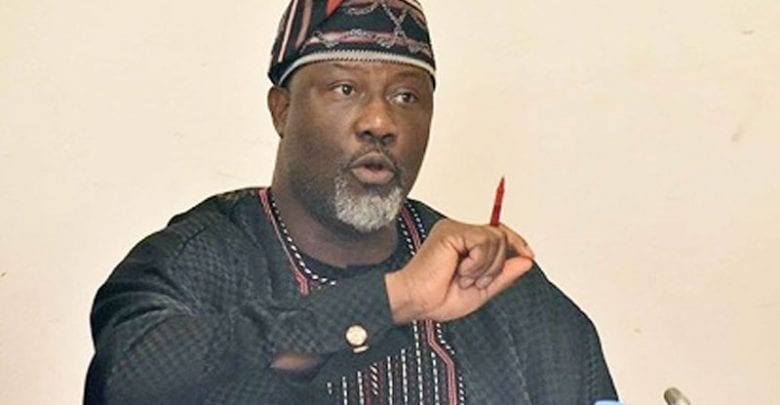 .
The Spokesperson of the Atiku/Okowa Presidential Campaign, Dino Jonah Melaye has alleged that the Presidential Candidate of the All Progressives Congress, APC, Bola Ahmed Tinubu has 5 children from 4 different women.
Melaye made this revelation in a recent interview on Channels Television. Reacting to comments attributed to the former chairman of the All Progressives Congress, Adams Oshiomhole, Dino Melaye said;
"Oshiomhole is a victim of his untamed tongue. He is yet to learn his lessons from what his unbridled tongue has caused him."
"Prostitutes in Edo state know Oshiomhole to be one of their popular customers. Oshiomhole suffers from CGR, Chronic Genital Recklessness and his own is garnished with Matrimonial Rascality. There is a video of his genital organ sent all over Social media."
"A man with this type of moral decay has no moral grounds to come to a respected studio like this to come and disparage a statesman, Philantropist, a former vice president of Nigeria."
"He is trying to defend Bola Ahmed Tinubu and he is saying that Atiku is a serial divorcee. Atiku is married to Titi Abubakar, a marriage that is over 50 years and they are still together."
"You are now trying to defend a man like Bola Ahmed Tinubu? You have Shade's mother, Seyi's Mother, Jide's mother, you have abibat and Zainab's mother, those are the children of Remi Tinubu, 5 children from 4 women. Out of this 5 children, only two are known."
.