Most of us are quite familiar with the name Blessing Nkiruka Okoro who is famously known as Blessing CEO, a young and beautiful Nigerian lady who came into the limelight a few years ago as a relationship expert and she has been doing great since then.
She recently shared a video clip telling her fans an interesting story about what she recently encountered with Abuja boys recently.
In her post she said Abuja boys are good on packaging and living a fake lifestyle. She said she went to get fuel and she noticed that a car was following her. She said she went into the fuel station to buy fuel of 12 thousand naira but she was only with 6 thousand naira cash so she wanted to transfer the remaining balance but it wasn't connecting and she felt embarrassed.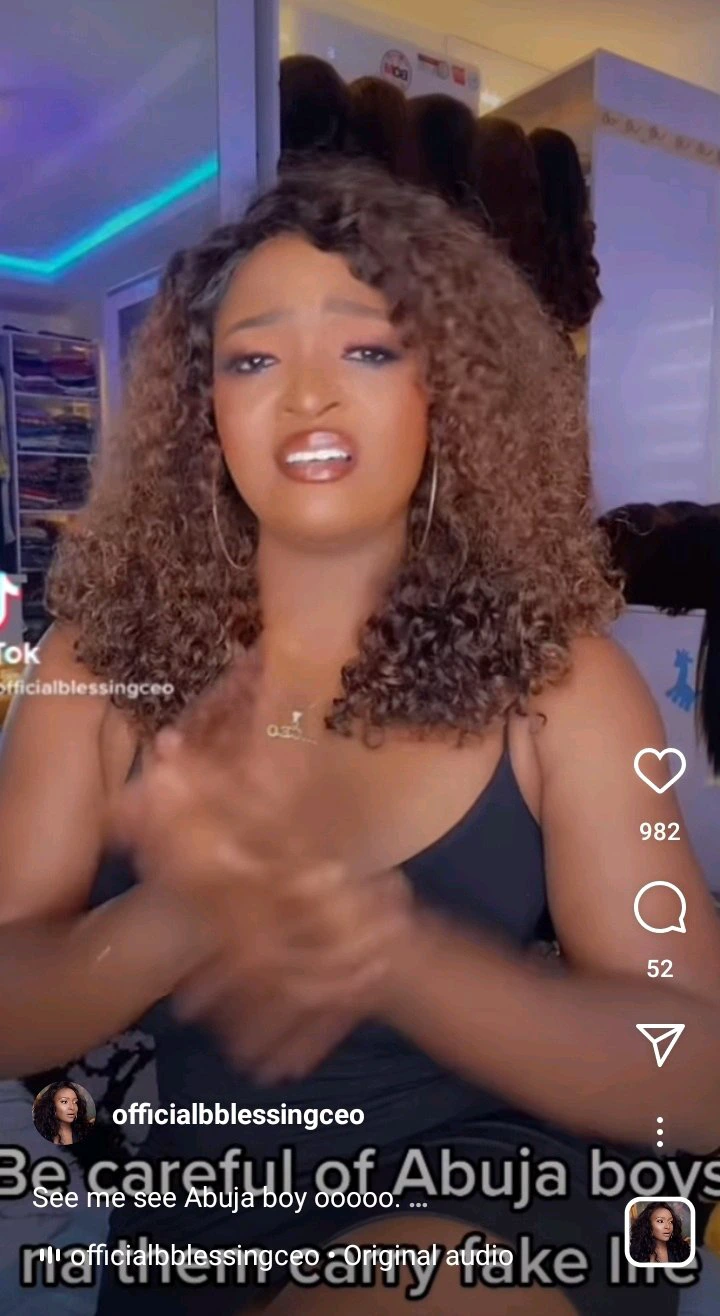 However, She said that the guy paid the whole 12 thousand naira for the fuel and after that they exchanged numbers. Blessing CEO said the guy called her and took her to a restaurant and he started making a call. Blessing CEO said that the guy told her that someone wants to dupe him of a huge amounts of money and she felt that the man was lying.
Immediately her post surfaced online, her fans, admirers, and a plethora of social media followers quickly rushed down to the comment box section to express their reactions from different perspectives.
Over to my esteemed readers, what are your thoughts about the event that happened between her and the guy? Do u think Abuja boys are ritualist?
Stay updated by subscribing in the newsletter of Trends of Nigeria