"Cristiano Ronaldo Has Reportedly Arrived Riyadh Airport And Is Set To Meet The Leaders Of Al-Nassr."
Cristiano Ronaldo appears to be nearing a sensational move to Saudi Arabian topflight side Al-Nassr just a month after leaving Manchester United on mutual agreement.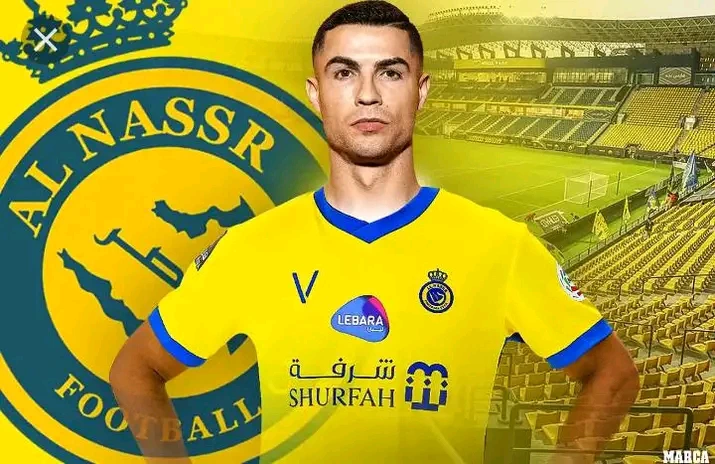 With no offers forthcoming from big clubs around Europe, Ronaldo has been left with the unappealing option of leaving European football for a league that's not watched by many.
And it looks like he's accepted to join Al-Nassr as he was pictured arriving the Riyadh airport in Saudi Arabia, with Transfer News Live reporting that he's set to meet with the leaders of the club.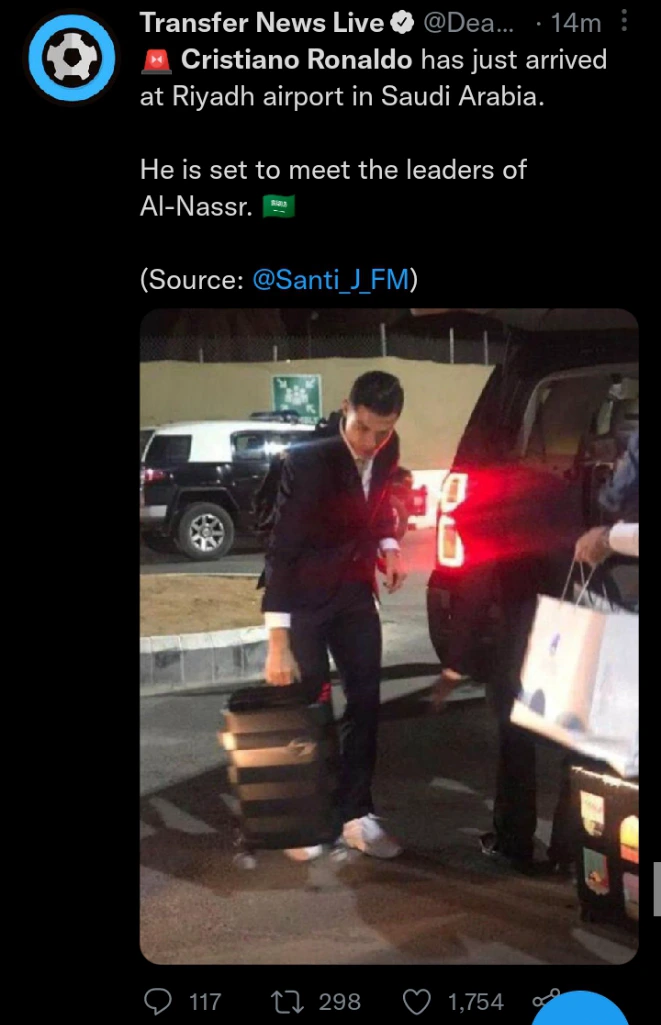 On the financial side, the offer from Al-Nassr has been particularly attractive with close to £200 million a year contract on the table for Ronaldo. But sporting wise, the 5-time Ballon d'Or winner is about to lose relevance in the eyes of many football fans who won't get to see him play every week due to low coverage of the Saudi Arabian league across the Western and African media.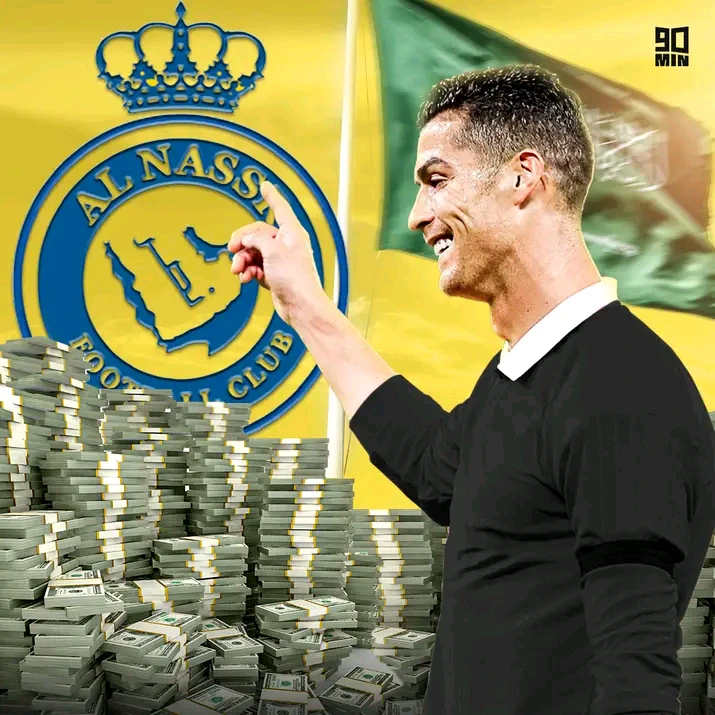 How do you see this potential transfer?
Be the first to know whast is happening in Nigeria and the whoole world! Join our Whatsapp group for everyday news sharing.