Few Supporters Attend PDP Rally In Lagos (Photos)
.
The Peoples Democratic Party (PDP) on Monday held its presidential campaign in Lagos State ahead of the 2023 general elections.
The main opposition party is seeking support for its presidential candidate, Atiku Abubakar and his running mate, Ifeanyi Okowa (Delta State Governor).
Lagos State is an important state a presidential candidate is expected to win during the election to gain victory over other candidates.
The state is seen as a stronghold of the presidential candidate of the All Progressives Congress (APC), Bola Tinubu, who happened to have served as a Governor in the state at a time.
.
To the surprise of Nigerians on Monday, the campaign which is being held at the Tafawa Balewa Square, Lagos, had few followers of the party in attendance.
Pictures showing the aerial view of the venue of the event show that Tafawa Balewa Square is not filled up as expected by the main opposition party.
Unlike the presidential campaign of the APC, which saw supporters of the ruling party fill up the venue of the event hours before the commencement, the venue for the PDP presidential campaign was scanty on Monday.
.
See pictures from the event below: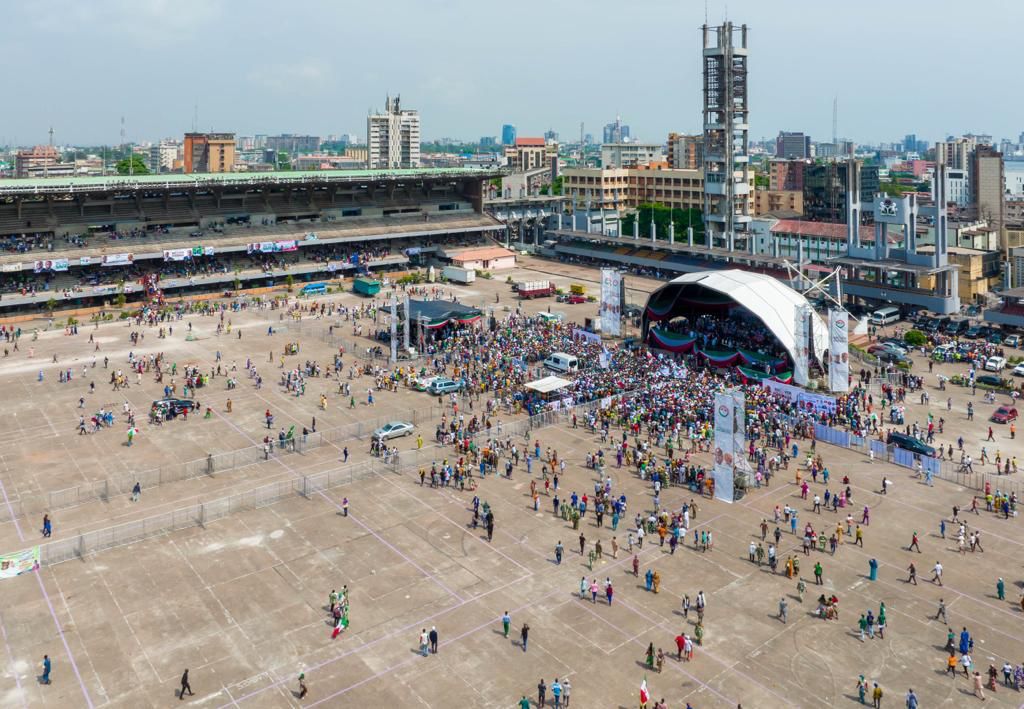 .