"He was roaming the streets of Asaba looking helpless" – Skitmaker, Nasboi calls out those claiming Hanks Anuku is okay (video)
"Skitmaker, Nasboi calls out those claiming Hanks Anuku is okay (video)"
Instagram skit maker, Nasboi has called out those claiming veteran actor, Hanks Anuku, is mentally and physically okay following an encounter with him in Asaba, Delta state.
Recall that a disturbing video surfaced of a man who shared a striking resemblance with him wandering the streets in torn clothing, raising concern from fans and well-meaning Nigerians.
At the time, his colleague, Shan George, had spoken out to refute claims that he is mentally unwell and uploaded a video and pictures showing the two of them working on a set in Asaba. Additionally, it was said that he was portraying a "crazy king" in the film.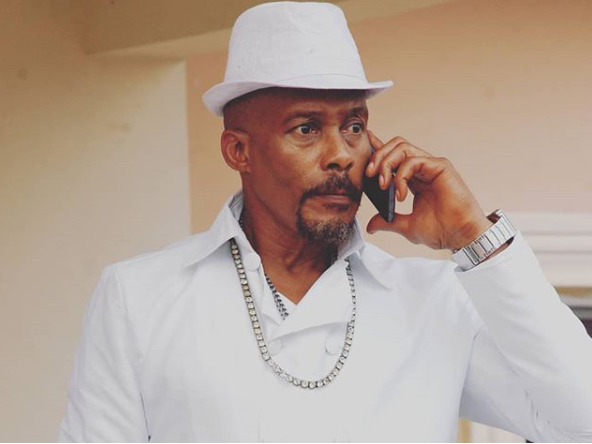 However, some other actresses came out to debunk Shan George's claims, stating that Hanks Anuku is mentally unstable and people residing in Asaba can attest to the state of his mental health.
Hanks Anuku, who spoke on his condition in an interview with Premium Times, said there's nothing wrong with him.
"I will never be what they say I am because I am more significant than that. I am in Asaba at the moment, and I'm doing ok. I am alive, sane, strong, blessed and wealthy. I will be contesting as President of Nigeria," he said on Friday, November 18.
Well, in a recent development, Nasboi spotted Hanks Anuku in Asaba, Delta state capital, and shared a video of his meeting with him on social media.
He said he saw the veteran actor roaming the streets of Asaba looking so helpless, and went on to berate those claiming the actor is okay.
In the video, Nasboi gave the actor some money to appreciate him for making his childhood fun but he hesitated and gave him a hug instead.
He wrote,
"Yo that's Hanks Anuku
Why are people saying this man is ok? Why???
Man is roaming the streets of ASABA looking so helpless. I got his number. I will do my bit.
That man made my childhood."
Watch below,