"Ronaldo says his World Cup dream is over"
Doha: Cristiano Ronaldo has posted a cryptic social media message, saying his dream of winning the World Cup with Portugal has ended.
In the message, he stopped short of announcing his retirement from international duty.
The 37-year-old Ronaldo left the field in tears after Portugal lost 1-0 to Morocco in the quarter-finals on Saturday.
In his first comments since the elimination, Ronaldo said on Sunday that it was "time to take stock".
"There's no point in reacting rashly," Ronaldo wrote. "I just want everybody to know that a lot has been said, a lot has been written, a lot has been speculated about, but my dedication to Portugal has never wavered for an instant.
"I've always been just one more [Portuguese] fighting for everyone's goal. I would never turn my back on my teammates or my country."
Ronaldo, who is the all-time leading scorer in men's international soccer with 118 goals, said putting Portugal "on the highest level in the world" was his biggest dream.
"In my five appearances at World Cups over 16 years, always playing alongside great players and supported by millions of Portuguese, I have given my all," he wrote.
"I left everything I had on the pitch. I'll never shrink from a battle and I have never given up on that dream.
"Unfortunately, that dream ended yesterday."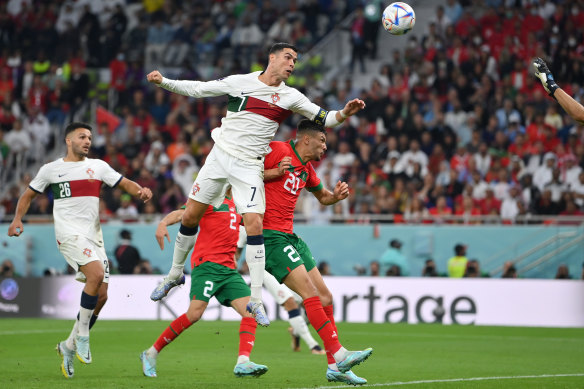 Ronaldo said he would "let everyone draw their own conclusions."
"For now. There's not much else to say. Thank you, Portugal. Thank you, Qatar. The dream was beautiful as long as it lasted."
The next major tournament is the European Championship in 2024. Ronaldo will be 41 by the time of the 2026 World Cup in the United States, Canada and Mexico.
What does the future look like for Portugal without Ronaldo?
The fortunes of Portugal's national team have been inextricably linked with Ronaldo for nearly two decades. Is a new era upon us?
It remains to be seen if Portugal's defeat to Morocco was the last time the world saw Ronaldo on the international stage.
If he does stop playing for Portugal, it marks a huge moment for the national team, given Ronaldo is their captain, record scorer and greatest ever player.
There's a chance the team might also have a different coach for the first time since 2014 when qualification for the 2024 Euros starts in March.
Who will be in and out for Portugal?
The world is waiting to see if the 37-year-old Ronaldo retires from international duty after scoring 118 goals – a record for the men's game at international level – and making 196 appearances in his 19 years with the national team.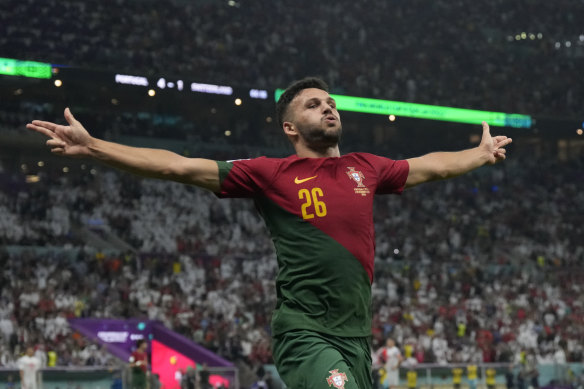 A future without Ronaldo might be an alarming proposition, but there's talent coming through. Up front, there's the 21-year-old Goncalo Ramos, who scored a hat trick against Switzerland when standing in for Ronaldo in his first start for the national team.
There's also much excitement about the development of Antonio Silva, a 19-year-old centre back at Benfica who seems the natural replacement for Pepe, who at 39 has also likely played his final major tournament.
João Félix is only 23 so has time on his side, while full backs Diogo Dalot and Nuno Mendes are only 23 and 20, respectively.
What's more in doubt is the future of coach Fernando Santos, who took charge of Portugal in 2014 after four years at the helm of Greece's national team. He has a contract through 2024 and after the Morocco loss repeatedly deflected any talk about leaving his post.
"I will have a discussion with the [Portuguese soccer federation] president and when we go back to Portugal, we will deal with the issue of the contract," Santos said.
With or without Ronaldo, Portugal are the favourites in a kind-looking qualifying group for Euro 2024. Portugal open group play in March with a home match against Liechtenstein. The other teams in Group J are Bosnia and Herzegovina, Iceland, Slovakia and Luxembourg.
CREDIT:smh.com.au
Be the first to know whast is happening in Nigeria and the whoole world! Join our Whatsapp group for everyday news sharing.