Nigerian comedian and content creator Chukwuemeka Emmanuel, popularly known as Sabinus, has lost thousands of his followers on the microblogging platform, Twitter after making a caricature video mimicking the presidential candidate of the All Progressive Congress (APC), Bola Ahmed Tinubu.
Trends of Nigeria understands that the former Governor of Lagos State, since he declared his intentions to succeed the President Muhammadu Buhari in 2023, has come under a series of controversies.
Recall, Tinubu's statements made news headlines weeks ago, after his meeting with private sector stakeholders in Owerri, Imo State capital, where he uttered some words about the past administration not making a payment for electricity, but what got many worried was the inclusion of 'Corn' in the statement.
To entertain his crowd at a recent show, the Port-Harcourt born skit maker teaming up with a group of comics, made a caricature version of the presidential candidate at various instances.
This comic act angered supporters of the APC flag bearer resulting to a mass unfollowing.
Watch the video below;
Reacting to the video of Sabinus, presidential aide, Bashir Ahmad called out the comic, noting that the video was insulting to his principal.

Since Sabinus the uploaded video surfaced, checks by this platform shows that the comic internet sensation's 'following' reduced drastically.
See some of the reactions belows;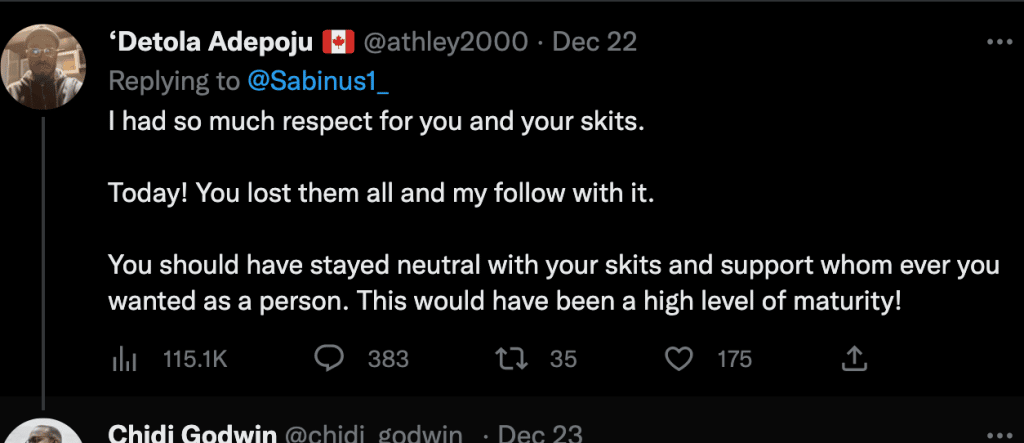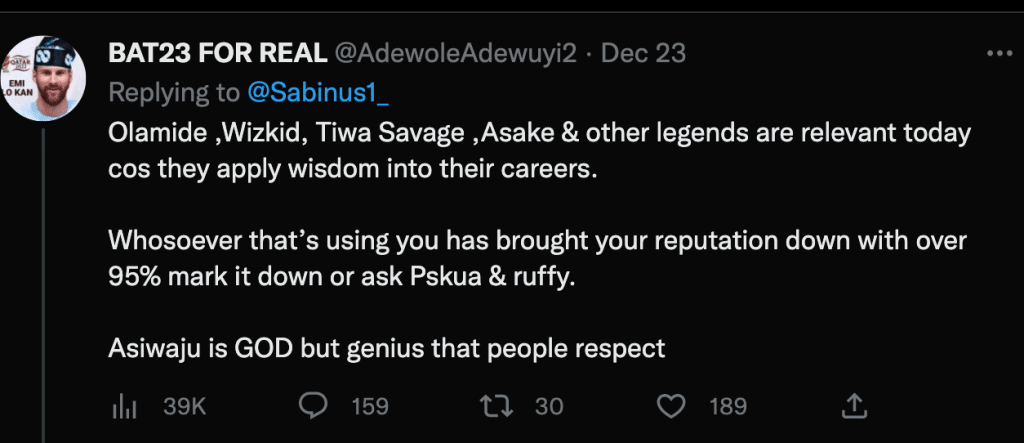 Be the first to know whast is happening in Nigeria and the whoole world! Join our Whatsapp group for everyday news sharing.