"Strikes: Will the clash between workers and firms ever end?:
In all my years covering business, I've never witnessed a collision between workers and employers like this.
This winter is seeing one of the highest levels of walkouts in recent memory as millions of workers across both the public and private sector are demanding higher pay rises to match the soaring cost of living.
More than one million working days will be lost to strike action by the end of December, according to projections by the Financial Times. The next three weeks running up to the New Year resemble an advent calendar of disruption as nurses, transport workers, postal workers, baggage handlers and others have scheduled strikes.
The stoppages are disrupting people's daily lives but also hitting businesses that rely on commuters for most of their sales. The boss of pub chain Fuller's recently told the BBC rail strikes could hit trade in the "vital" Christmas period and see customers cancel parties and staff lose out on tips.
Strikes: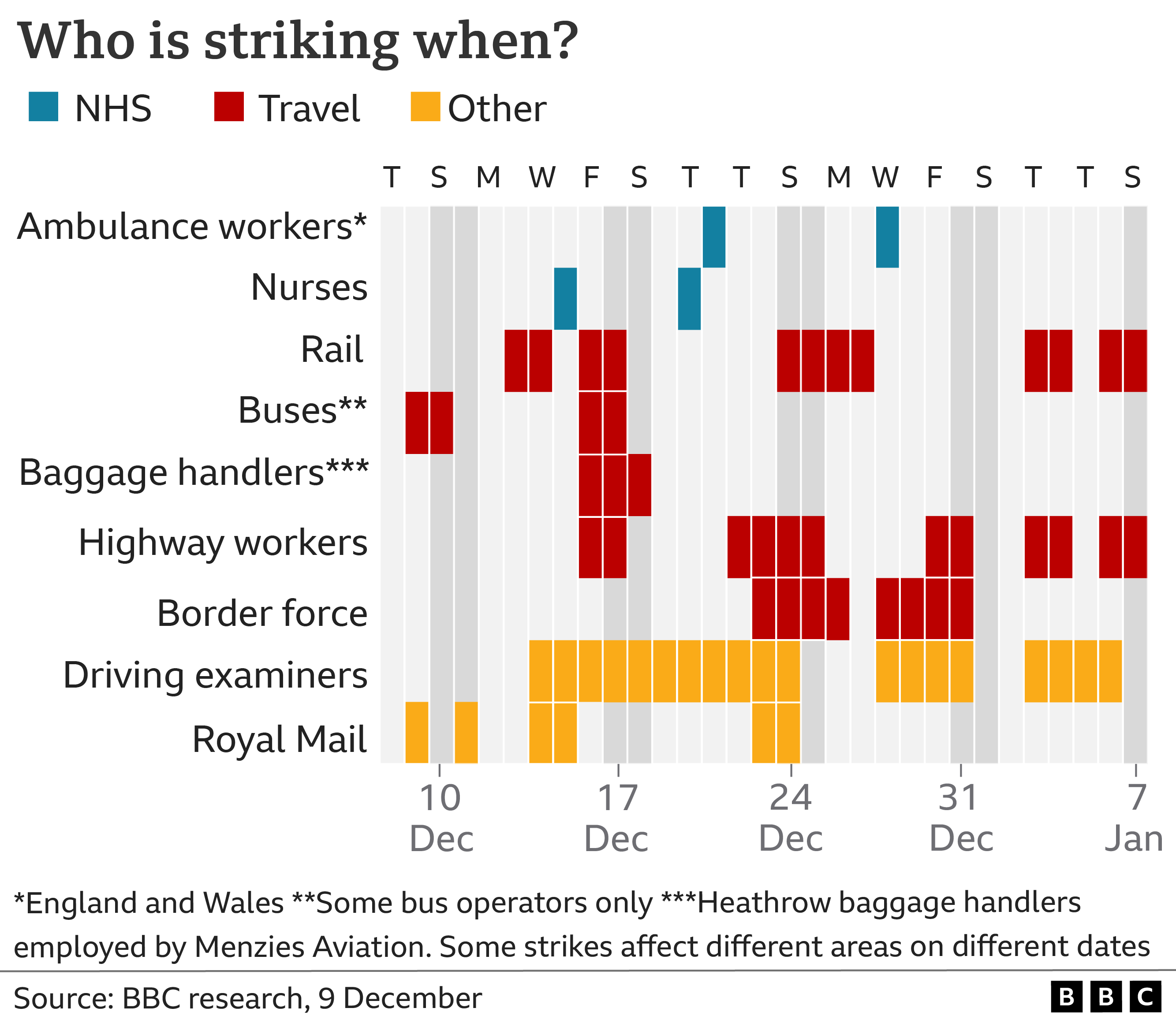 The collision course between workers and employers is not hard to understand. Rates of pay growth in both the public and private sector have been outstripped by the rising cost of living, meaning most workers are getting poorer every day.
The cost of living is currently rising at its fastest rate in almost 40 years, largely due to the war in Ukraine and the fallout of the pandemic.
Energy and food prices have shot up, leaving many people struggling to pay their bills.
In fact, this year has seen the sharpest fall in living standards on record. Public sector workers have been hardest hit with an average annual basic pay rise of 2.2% languishing miles behind inflation, the rate at which prices rise, of 11.1%. Those on lower incomes have felt the impact the most as they spend more of their take-home pay on heating and food, which have seen some of the most eye-watering rises.
Public sector workers tend to benefit from greater job security and more generous pension arrangements but that may feel like little comfort when paying bills here and now.
Private sector employers have also been squeezed as the same rampant inflation pushing up their costs has also emptied the pockets of their customers leaving reduced room to afford staff pay rises.
ManpowerGroup, one of the UK's biggest recruiters, told the BBC that the gap between wages and prices was "putting more and more pressure on households".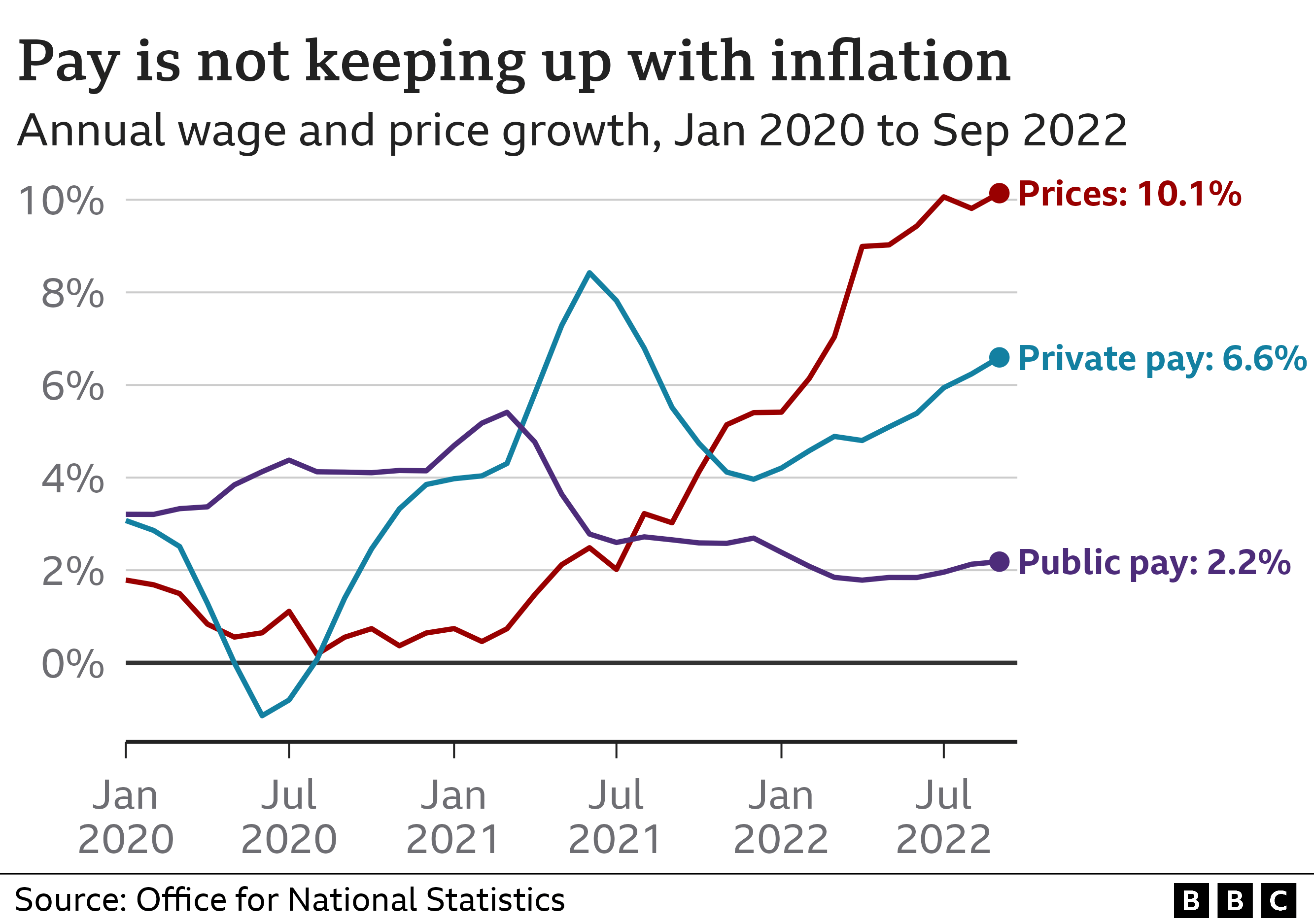 But when the employer is the government and the staff are in critical public services delivery – as with nurses and ambulance workers – the social and political stakes are high.
The government has two arguments as to why it can't award inflation-matching pay rises.
The first is that it would be unaffordable. Government debt as a percentage of national income at 87% is already near its highest level since the 1960s and is expected to increase over the next two years as the government is expected to spend more than it receives in tax for the foreseeable future.
Although that is still a significant amount of expenditure, the government would expect to recoup about 30% of that in higher tax and National Insurance payments from those higher pay packets.
It would still push up government borrowing, but the UK has one of the lowest debt burdens in the G7 group of leading global economies, based on data from the International Monetary Fund, so arguably has room to accommodate a bit more spending.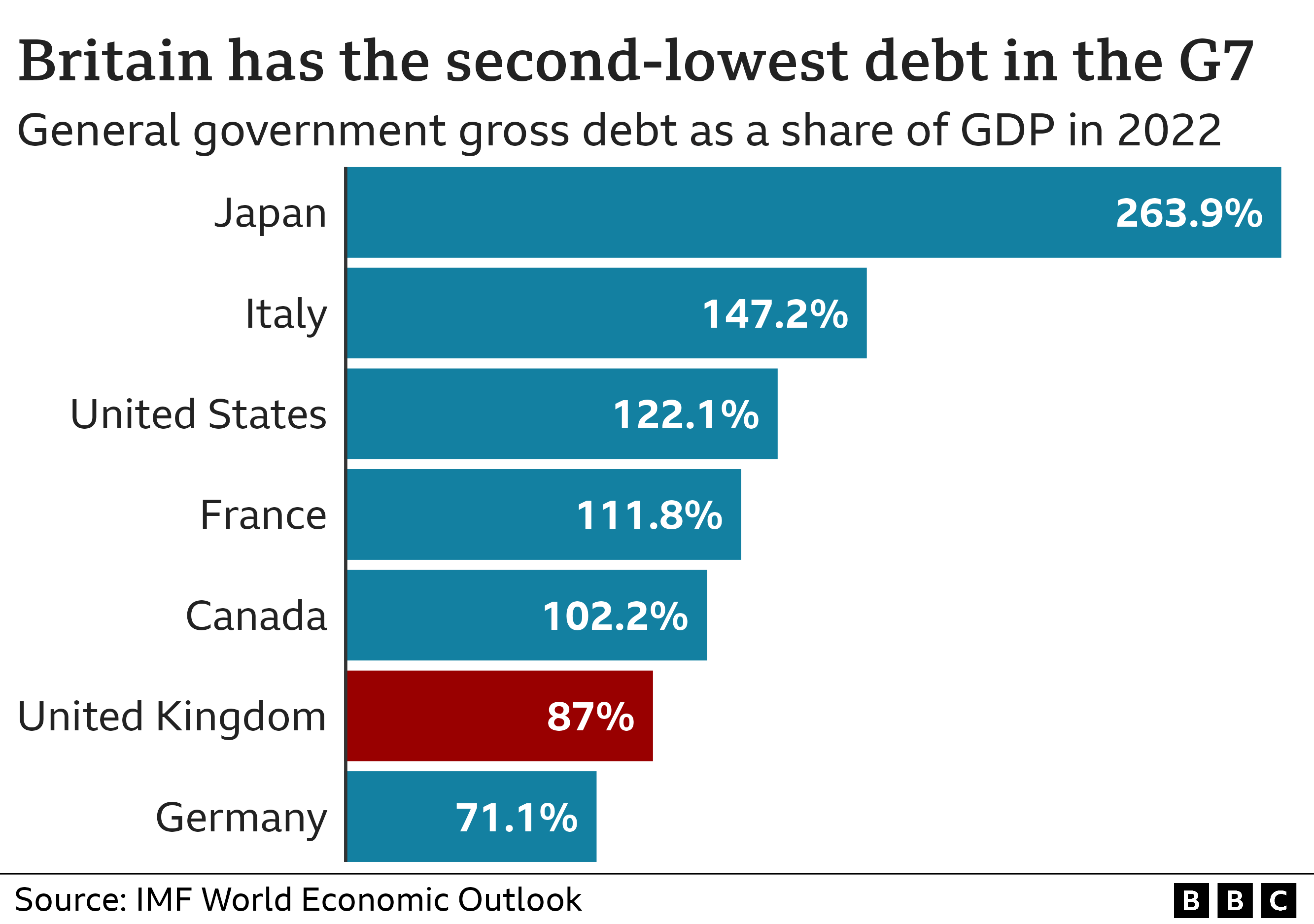 The government's second argument is that putting more money into people's pockets could keep inflation higher for longer. This would make everyone worse off over time and increase the pressure on the Bank of England to use its powers to dampen price rises by raising interest rates, which affects borrowing costs for consumers, homeowners and businesses.
All of these many disputes are different and short of offering everyone an inflation-matching (and potentially inflation-stoking) pay rise, there is no simple solution. One worker's frustration at their falling standard of living is another person's frustration at the disruption that looks set to dominate the Christmas headlines.
Strikes! Strikes!  
Be the first to know whast is happening in Nigeria and the whoole world! Join our Whatsapp group for everyday news sharing.