World Igbo Congress launches scathing attack on "shameful" Soludo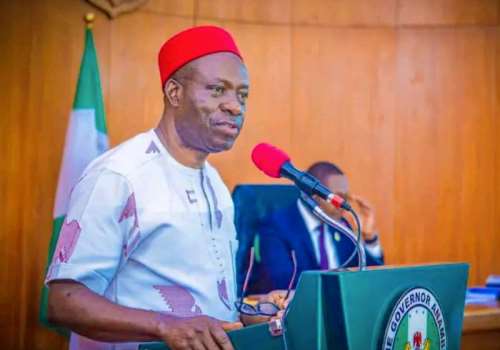 .
A Houston-based sociopolitical organization, the World Igbo Congress (WIC) on Thursday berated Governor Charles Soludo of Anambra State for his "fooling suggestion" that the southeast geopolitical zone must begin negotiating with political front-liners in Nigeria.
In a statement by its Public Relations Officer (PRO), Basil Onwukwe, sent to POLITICS NIGERIA, the group insinuated that Governor Soludo is a saboteur.
WIC said Soludo can choose to play second-fiddle in Nigeria, but it won't be a party to that.
"World Igbo rejects the fooling suggestion of Governor Soludo of Anambra state to begin negotiation with his darling political frontliners.
"This is the height of insult to the Igbo psyche after playing second fiddle from the inception of the first republic without genuine improvement.
"Governor Soludo has remained frozen to mundane Nigerian politics and refused to wake up but drowning in the same ocean of confusion with his fellow political class.
"World Igbo Congress, in concert with all its organs and affiliates around the world vehemently condemns Governor Soludo's shameful recommendation," Onwukwe said.
.